TMC – Tamrotor Marine Compressors
Working / Control / Instrument Air Compressors and Dryers
Tamrotor screw compressors, air dryers and filters are optimized for service, control and instrument air use on ships and for offshore applications and are built for marine conditions. TMC Smart Air® compressors are a great option for energy savings of up to 50% over conventional screw-type compressors. TMC also offers boil off gas compressors for LNG boil off management in type C tanks and membrane LNG fuel tanks as well as compressors for Air Lubrications System (ALS) applications and customized compressor solutions. Shipowners appreciate TMC performance, low lifecycle costs and the simple maintenance kits. Shipbuilders like the compact design and small footprint of TMC products, the quality of the documentation and the ease of installation. Everyone values TMC's prompt and knowledgeable support. Please consider TMC for your new or retrofit installation and for original spare parts.

Starting Air Compressors and Receivers
Sauer offers high quality, reliable piston type reciprocating start air compressors for marine and offshore applications. Air and water-cooled options with 2 and 3-stage configurations are available in pressures up to 40 bar / 600 psi and are rated for true 24/7 continuous duty operation. All are designed and built for ease of maintenance, with high reliability and long service life. Choose from air cooled Mistral, Passat, and Levante models or the water-cooled Typhoon series. Count on Sauer's long-term aftersales spares support utilizing "Easy Care" kits for optimum preventive maintenance. Fully customizable solutions and rental units are also available.

GESAB – Gothenburg Energy Systems AB
Complete Marine Heating Systems
GESAB designs & builds high quality and cost-effective marine heating systems to provide a complete heating solution for your vessel. We can offer steam, hot water, thermal fluid and electric heating systems for all shipboard applications including cargo tanks, accommodations, bunkers and tank washing. Whether for new or retrofit, GESAB can offer complete skidded or containerized packages including all accessories utilizing oil and gas fired systems including dual-fuel applications and economizer type exhaust gas heaters.

Convert Waste Heat to Electricity via Organic Rankine Cycle
Orcan Energy manufactures machines called efficiency PACKs which utilize the Organic Rankine Cycle to convert waste heat to electricity. An efficiency PACK takes waste heat from exhaust gases, jacket cooling water and other heat sources to boil a working fluid which turns a screw type "expander" coupled to a generator. The working fluid is condensed by seawater and the cycle repeats, generating clean electricity and lowering vessel fuel consumption while also reducing harmful emissions of carbon dioxide, nitrogen oxide, sulfur oxide and soot particles. The Orcan EP M 050.100 marine efficiency pack is a proven modular plug and play solution that is suitable for new and retrofit installations.

Oil Sludge and Garbage Incinerators
Atlas Incinerators are the first choice for ship owners and are known as one of the most reliable and operationally efficient incinerators available. Atlas and X10 Titan models are easy to use and can simultaneously burn sludge oil and solid waste. They feature an environmentally friendly 3 chamber design to exceed IMO emission standards, use a single sludge oil mixing tank and require no flue gas fan. Supplied as one compact complete unit, they are available skid-mounted or containerized. An Atlas Incinerator is thoroughly tested, well documented and supported worldwide with service and spares.

Gertsen & Olufsen Bioreactors
Biological Treatment for Grey and Blackwater
G&O Bioreactors utilize the submerged fixed-film bacteria principle to provide a 100% biological treatment system for all Grey and Blackwater from any vessel or offshore facility with no need for filters, dilution or chemicals during normal operation. The systems are environmentally friendly and cost-effective. They provide high efficiency and operational flexibility with simple maintenance requirements. Available in standard sizes from 1.85 m3 / day to 74.0 m3 / day, they can also be custom designed for your application. These marine systems meet or exceed IMO rules and are type-approved and Wheelmarked by DNV under IMO MEPC 159(55) +227(64) and are also approved by US Coast Guard and Transport Canada. EEx and ATEX are available.

Impressed Current for Cathodic Protection and Anti-Fouling
Corrosion Maritime is a leading manufacturer and expert in the field of cathodic protection and marine growth prevention. Their Impressed Current Cathodic Protection (ICCP) system utilizes the principle of shifting the natural potential of metals to protect your vessel, including propulsion and rudder systems. The control system processes hull sensor data and the power unit ensures the correct degree of protection, adapting to conditions for optimum protection. A touch screen provides clear indication of hull coating condition and the system can be connected to the vessel management system. The Impressed Current Anti-fouling (ICAF) system or Marine Growth Protection System (MGPS) protects box coolers, intakes and strainers from fouling by controlling copper anodes that add the exact amount of copper particles to the seawater to yield optimum protection. Corrosion is developing an anti-fouling system with UV-C technology to provide fouling protection even without water flow.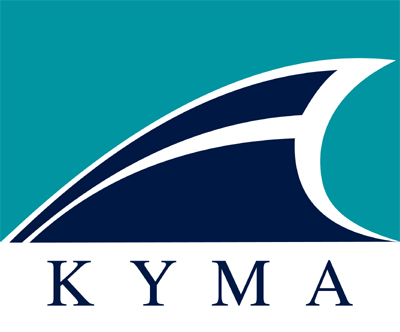 Ship Performance Monitoring Systems
Kyma is a leader in accurate and reliable ship performance monitoring systems with installations on more than 4,000 vessels worldwide. The Kyma Shaft Power Meter measures torque and thrust using the strain gauge technology, the Kyma Data Logger collects shaft power, torque, thrust, etc. onboard or for transfer to shore. Software products such as the Steam Analyzer and Ship Performance provide sophisticated continuous vessel performance analysis. The Kyma Test Power Meter is made for shipyard hull and propeller performance evaluation during sea trials, etc. ShaPoLi solutions are available for EEDI, EEXI and CII regulations.

Water Mist Fire Suppression Systems
Ultra Fog specializes in people-safe high pressure water mist systems for fire protection across a wide range of marine & offshore applications. Ultra Fog systems are 'Best in Class' in terms of water and power consumption, quality and price. Upon actuation, high pressure nozzles create an atmosphere of tiny water fog micro droplets in the protected area. As the droplets flash to steam, they remove heat from the fire while also displacing oxygen away from the flame, resulting in very effective fire suppression. These systems meet IMO requirements and are class approved for accommodation areas, machinery spaces, RO-RO and special category spaces, balconies and galley cooking equipment. They are USCG approved for accommodation / light hazard, local application and total flooding protection. Ultra Fog also offers a USCG approved modular, self-contained system powered by an accumulator / pressure tank which functions without electric power and complies with 46CFR and the Marine Chapter of NFPA 750.

External Fire Fighting Systems
Marsis is a manufacturer and designer of complete "External Fire Fighting Systems" with IACS class approvals for Fi-Fi 1, Fi-Fi 2 & Fi-Fi 3 applications and complete in-house design engineering capability. Complete systems include fire monitors ranging from 100 m³/h to 2,400 m³/h (water with full flow and / or foam with reduced flow capacity) , Fi-Fi pumps with capacity from 100 m³/h to 2,800 m³/h, step-up gear boxes, hydraulic clutches with HPU drives, PTO couplings, control cabinets and panels, etc.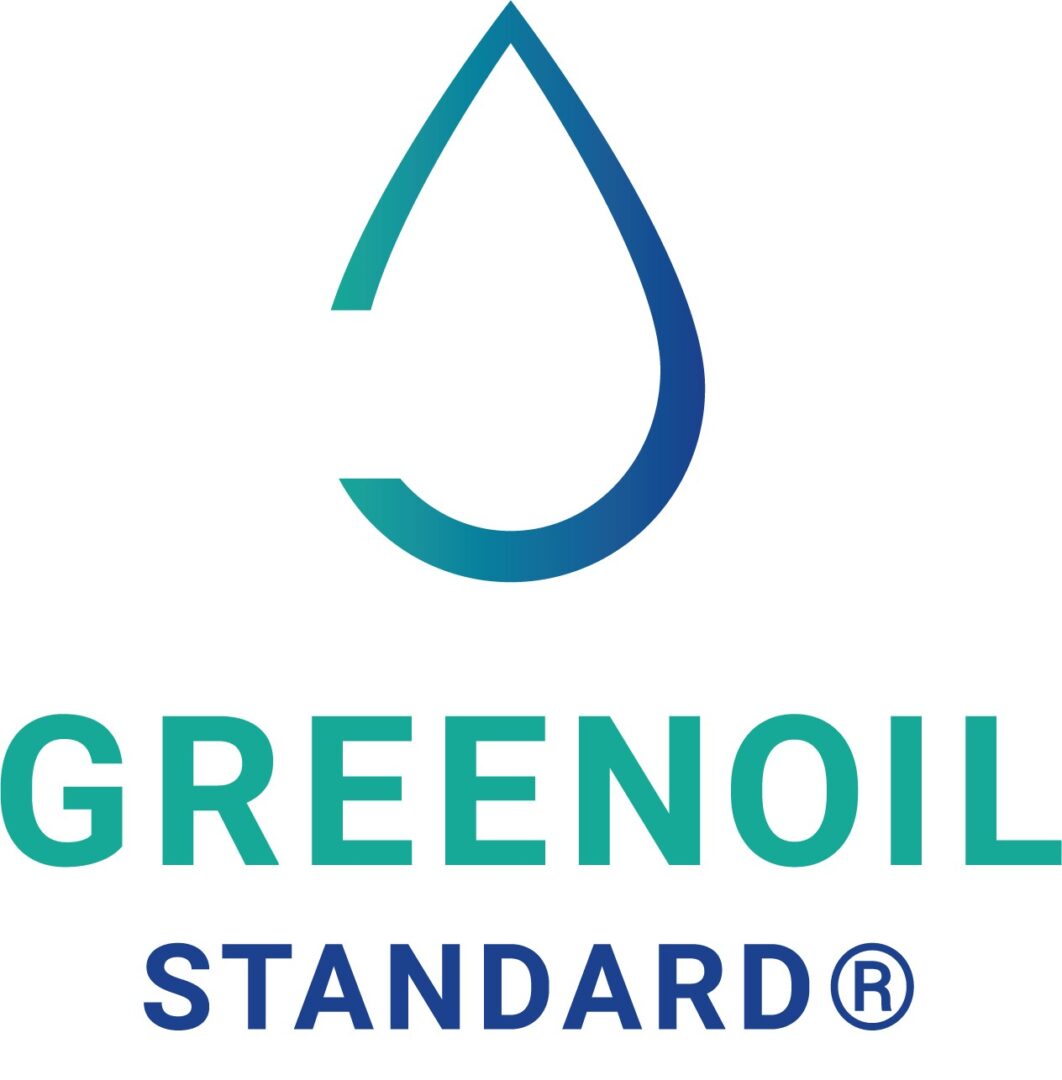 Innovative Filtration and Water Separation Systems
GreenOil Standard specializes in economical filtration systems for hydraulics, diesel, MGO and lube oil. Their systems are suitable for replacing oil separators and purifiers and will yield a fast payback time on your investment while also reducing power consumption and CO2 emissions to improve your EEXI/EEDI. GreenOil offers the most efficient combined particle filtration system with water separator on the market and is suitable for any type of oil. The filters employ 100% sustainable natural sheep wool and a 100% maintenance free water separator removing free, emulsified and bound water. The system operates without any direct heating of oil and produces no oil waste or sludge. Filters can be replaced by hand without any tools in minutes.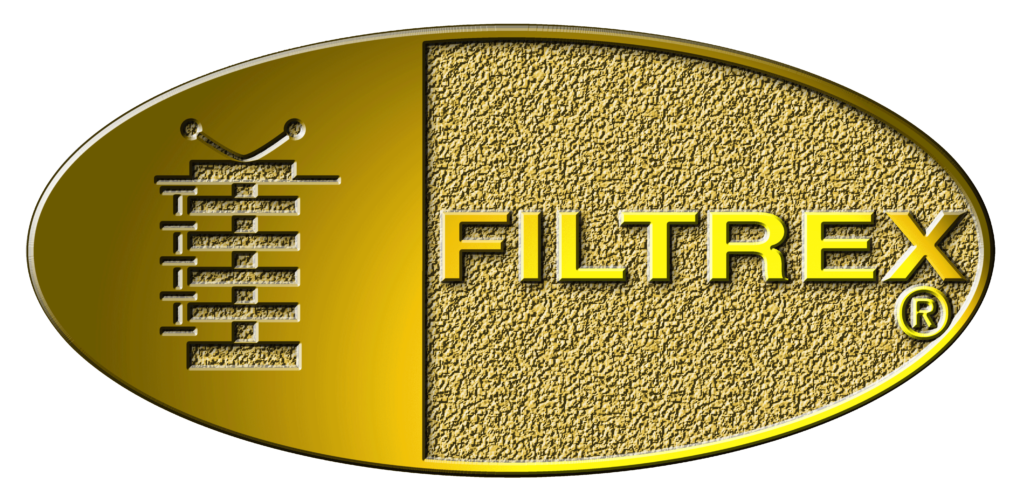 Backwashing Filters for Lube & Fuel Oil, Seawater, Ballast Water
Founded in 1976, Filtrex is a leader in the design and manufacture of static and automatic backwashing filters for marine and diesel engine applications. For lube oil, Filtrex offers ACP and ACX self-cleaning automatic lube oil filters with continuous backwashing, independent of external power as well as SX / DX static filters. DACT automatic backwashing fuel oil filters and ST / DT static filters for diesel engine fuel oil applications. The ACB self-cleaning automatic filter for sea water filtration gives the best performance for operation with high TSS, reliability, filtration and backwashing efficiency, durability, easy operation and maintenance. All filters are approved by the major class societies.

Crankcase and Atmospheric Oil Mist Detection Systems
Specs makes Oil Mist Detection (OMD) systems for marine engines and machinery spaces. This equipment is essential for the prevention of crankcase explosions and for reducing the risk of fire from machinery space flammable oil systems. Choose SPECSVISION IIIC or 5C Crankcase OMD for monitoring of the engine crankcase and SPECSVISION IIIA for Atmospheric OMD for protection of the engine room compartment. Both are suitable for new installations and retrofit and meet all class rules and requirements. Count on Specs for original spare parts and maintenance kits.

Pre-Insulated Pipe Systems
LR Marine offers pre-insulated pipe systems for marine applications. These systems are 100% waterproof, utilizing polyurethane foam insulation covered by an HDPE outer jacket and encapsulated joints which render all exposed areas of the pipe completely corrosion proof. Applications include LNG liquid and vapor cargo lines, thermal oil, steam, hot water, refrigerants, asphalt and other heated cargo pipes, bunker lines, etc.  LR also offers a complete pre-insulated emergency shower system with eye wash station.  All systems are based on a 30 year, low maintenance design to ensure fast installation time and significantly longer lifetime than conventional insulated deck pipes.

Gas Compression Solutions
Working with any kind of fluid (ammonia, propylene, natural gas, associated gases) under any kind of fluid quality conditions, Enerproject designs, engineers, and manufactures packages for gas compression well as gas conditioning. Solutions are based on various technologies and serve the needs of the LNG market Onshore, Offshore as well as Marine. Consider Enerproject for fuel boosters for power generation, compressors for Oil & Gas applications, gas compressors for specific applications, chiller and refrigeration compressors and biogas compressor solutions.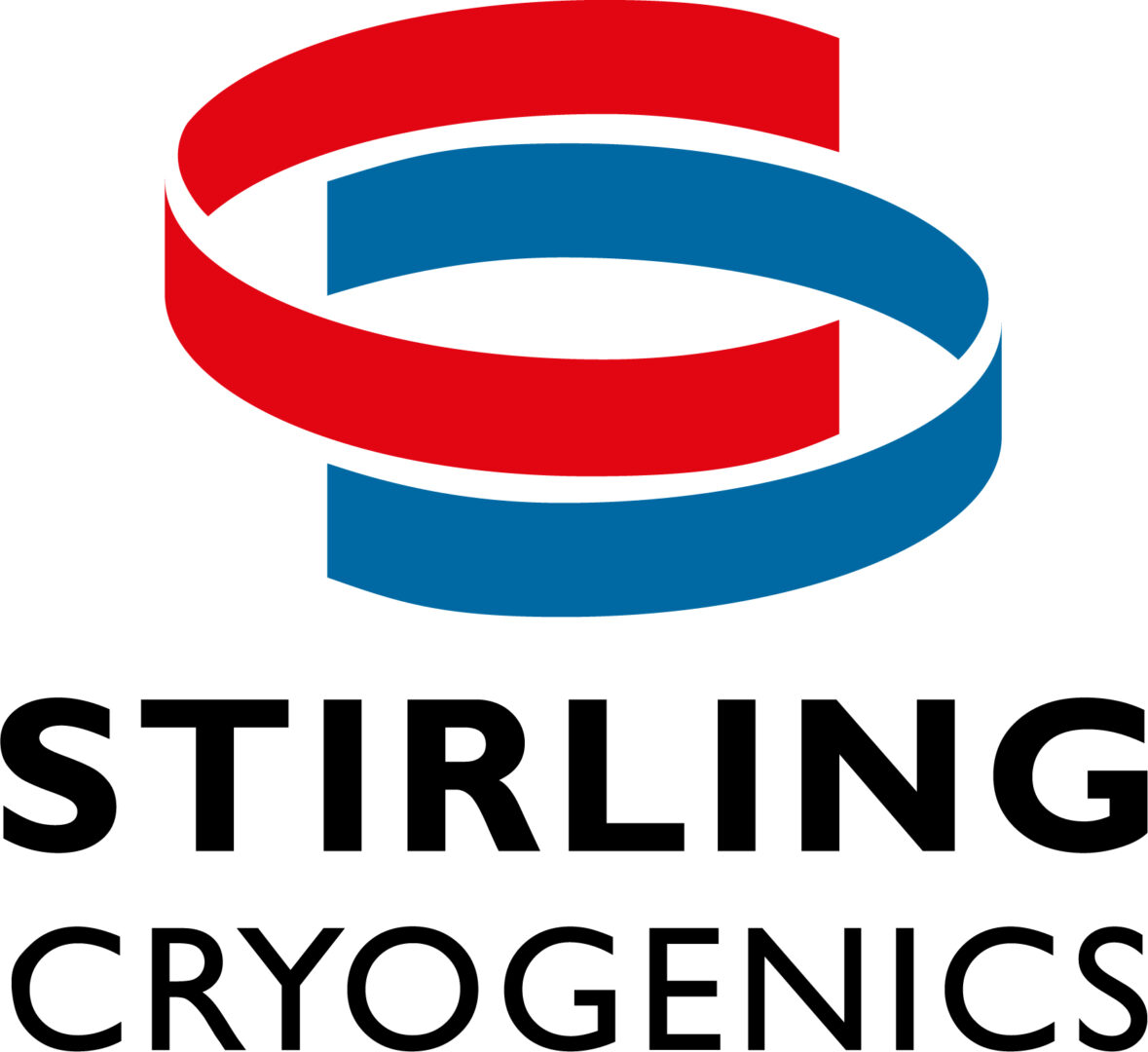 Cryogenic Reliquefaction Solutions
Stirling is a leader in marine stand-alone cryogenic cooling for LNG boil off gas (BOG) re-liquefaction and LNG tank conditioning. Utilizing the Stirling Cycle, the StirLNG liquefier is suitable for handling cargo (LNG carriers, bunker barges, fueling ships etc.) or keeping LNG fuel tanks within the specified operating range. Standard StirLNG cryogenerator capacity ranges from 250 to approximately 24,000 kg/day (150 – 20,000 gal/day) of LNG boil off gas reliquefaction. These units can also be used for other hydrocarbons and gasses. DHI also offers a range of liquid nitrogen liquefiers producing LN2 in volumes from 3 up to a 50 liter per hour (70 to 3.600 liters per day). This "plug and produce" solution is suitable for research and science vessels.

Centrifugal Fans & Blowers
Manufacturing, global sales and service of high-performance centrifugal fans and blowers for the maritime, offshore and onshore power process industry for over 60 years. The maritime fan / blower range covers high pressure combustion air fan / blower solutions for Inert Gas Generator systems (IGGS), air fans / blowers for cargo handling systems, boilers and incinerators, inert gas fans / blowers for Inert Gas systems (IGS) and Exhaust Gas Fans (EGFan™) for Exhaust Gas Cleaning systems (EGCS) for SOx emission reduction requirement according MARPOL IV. The industrial fan range covers high temperature and high flow combustion and flue gas fan / blower solutions applicable for pulp and paper, steel works, waste treatment plant power industry.